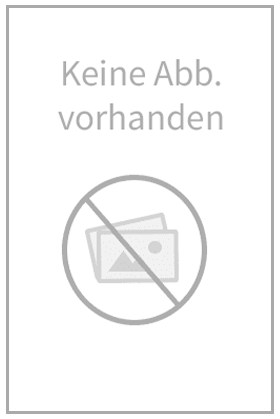 Anderson / Warner
A-Z Guide to Boilerplate and Commercial Clauses
---
Buch, Englisch,
670 Seiten, Medienkombination, Mit CD-ROM, Format (B × H): 156 mm x 248 mm, Gewicht: 1245 g
3rd edition, 670 Seiten, Medienkombination, Mit CD-ROM, Format (B × H): 156 mm x 248 mm, Gewicht: 1245 g
ISBN: 978-1-84766-895-0
Verlag: Bloomsbury
Seite exportieren
---
---
---
---
---
---
This popular book clearly and concisely de-constructs the boilerplate clauses commonly used in commercial contracts. No matter how obscure or complicated the clause, this book will enable you to negotiate and comprehend the boilerplate clause, and draft your own. This invaluable guidance and detail is provided in a practical alphabetical format - a unique feature that enables you to locate vital information in seconds.

The following invaluable knowledge and information is provided for each and every boilerplate:
An explanation of the purpose of the clause;
A discussion of the issues and problems you'll encounter drafting the clause;
Practical samples of commonly used precedents;
A summary of the underlying law, including consumer law issues where relevant;
An explanation of relevant major cases that have affected the interpretation of the clause.

Includes new precedent material on the obligations on a party to comply with particular regulatory and/or governmental laws and standards; the handling of data (and its movement within or outside the EEA); due diligence issues; new material dealing with how companies (and limited liability partnerships) can sign deeds (and other documents) following the implementation of the Companies Act 2006 (April 2008 for companies; October 2009 for limited liability partnerships).

Previous ISBN: 9781845920937
Autoren


Anderson, Mark
Mark Anderson is Managing Partner of Anderson Law LLP and is ranked as a leading individual in Chambers & Partners Directory UK 2016. He is a visiting professor at the Faculty of Laws, University College London and chairman of the Law Society's Intellectual Property Law Committee. He has over 30 years' experience of drafting, negotiating and advising on commercial contracts. Most of his clients are technology-based companies and universities, based in the UK, continental Europe and the United States.

Warner, Victor
Victor Warner is a solicitor at Anderson Law LLP specialising in intellectual property and technology law. He is the principal author of Technology Transfer (Bloomsbury Professional), several volumes of Encyclopaedia of Forms and Precedents, Drafting Confidentiality Agreements (Law Society) and the Execution of Documents (Law Society). He is also a co-author with Mark Anderson of A-Z Guide to Boilerplate and Commercial Clauses (Bloomsbury Professional), a companion volume to Drafting and Negotiating Commercial Contracts.


Introduction; Acknowledgments; Affiliates, group companies and subsidiaries; Agency and partnership (denials of); Agents for service; Agreeing to enter and signing an agreement (execution and signature block clauses); Amendment or variation; Announcements; Appointment; Arbitration, alternative dispute resolution and the use of experts; Assignment and novation; Auditing, inspection and records; Best endeavours, reasonable endeavours and all reasonable endeavours; Breach; Capacity (and authority); Charges; Commencement date; Completion; Conditions precedent and subsequent; Confidentiality; Consent; Consequences of termination (survival of terms); Consultation; Consumer contracts; Contra proferentem; Contracts (Rights of Third Parties) Act 1999; Costs and expenses; Counterparts (or duplicates);Covenants; Cumulative remedies; Currency; Data Protection; Date of agreement; Deeds; Definitions; Deposits and part payments; Disclaimers; Entire and final agreement; Exclusive, non-exclusive and sole; Exemption clauses; Expiry and termination at will; Force majeure; Freedom of information; Further assurance; Good faith; Indemnities; Indexation (inflation); Insolvency (termination for); Insurance; Intellectual property; Interest; Interpretation; Joint and several liability; Language; Law and jurisdiction; Months and other expressions of time; Net sales value (or net invoice price); Notices; Option and right of first refusal; Parties; Partnership (denial of); Payment terms; Priority of terms; Receipts; Recitals; Reporting; Retention of title; Schedules; Set-off and retention; Severance and invalidity; Stamp duty; Sub-contracting; Subject to contract (and other denials of a legally-binding contract); Successors and assigns; Termination for breach; Territory; Time of the essence; Title (or property) and risk; Value Added Tax; Waivers and releases; Warranties.