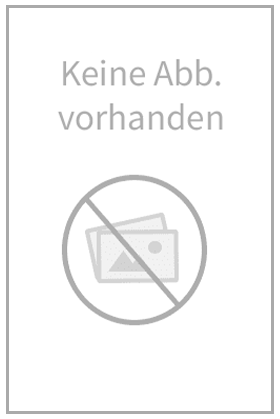 Bawtree / Kirkland
Charity Administration Handbook
---
Buch, Englisch,
898 Seiten, Kartoniert, Format (B × H): 152 mm x 229 mm
Vorauflage:
5th edition, 898 Seiten, Kartoniert, Format (B × H): 152 mm x 229 mm
ISBN: 978-1-84766-988-9
Verlag: Bloomsbury
Seite exportieren
---
---
---
---
---
---
Charity Administration Handbook, Fifth Edition provides all the information needed to set up and run a charity effectively. Written in a non-technical and accessible way, this book is an essential reference work for charity administrators and their professional advisers.

This fifth edition has been extensively revised to take account of new legislation, such as the Charities Act 2011, the Finance Act 2013 and the Equalities Act 2010, as well as updated guidance from the Charity Commission and the Office of the Scottish Charity Regulator. Key new topics include: setting strategy, exploiting the internet, charitable incorporated organisations and Gift Aid on donated goods.

Completely restructured to follow the lifecycle of a charity from start up to dissolution, this title also uses helpful signposts and cross-references throughout to make it user-friendly and easy to navigate.

The comprehensive coverage includes:

. Setting up a charity
. Governing a charity
. Managing charity regulation
. Managing charity finance
. Generating income
. Managing charities
. Managing staff and volunteers
. Winding up a charity

Previous ISBN: 9781845922399
Autoren


Bawtree, Don
Don Bawtree is a partner in the Charities Unit of BDO Stoy Hayward LLP and acts for a range of national and international charities. He has written widely on the subject of charities.

Kirkland, Kate
Kate Kirkland is Head of Secretariat at the Royal Air Force Benevolent Fund. She was previously a Director in the Charities Unit at BDO Stoy Hayward and Head of NCVO's Trustee Unit. She provides governance and management advice for not-for-profit organisations on a part-time basis.


Part 1 SETTING UP A CHARITY
1 Setting up a charity
2 Legal structure
3 The governing document
4 Registration
Part 2 GOVERNING A CHARITY
5 The governing body
6 What is charity governance?
7 The roles, duties and responsibilities of charity trustees
8 Honorary officers
9 Recruitment and induction of trustees
10 Personal liability and trustee indemnity insurance
11 Holding and custodian trustees
12 Incorporation of the board of trustees
13 Lessons from corporate governance
Part 3 MANAGING REGULATION
14 Charity regulators in the UK
15 Annual returns and serious incidents
16 European Union legislation
17 Data protection
18 Advertising
19 Land and buildings
20 Safeguarding children and vulnerable adults
21 Terrorism
22 Compacts
Part 4 MANAGING CHARITY FINANCE
23 Accounting: General requirements
24 SORP: Accruals accounts
25 Groups and joint ventures
26 Funds
27 Reserves
28 Trustees' annual reports and reviews
29 Audit and examination
30 Internal control and audit
31 HMRC investigations
32 Corporation and other taxes
33 VAT
Part 5 GENERATING INCOME
34 Generating income
35 Individual giving
36 Legacies
37 Fundraising events and entertainment
38 Lotteries
39 Charity shops
40 Commercial partners
41 Income from grants and contracts
42 Investment income
43 Borrowings
44 Tax-effective giving
Part 6 MANAGING CHARITIES
45 Setting strategy
46 Risk management
47 Insuring against risk
48 Managing charities engaged in campaigning and political activities
49 Managing grant-making charities
50 Managing charities with branches
51 Managing charities with overseas activities
52 Managing charities that conduct research
53 Managing registered providers of social housing
54 Exploiting the internet
55 IT planning
56 Local authorities
57 The hallmarks of an effective charity
Part 7 MANAGING STAFF AND VOLUNTEERS
58 People management
59 Recruiting and developing staff and volunteers
60 Contract of employment
61 Working hours and holidays
62 Sickness absence and sick pay
63 Pay and benefits
64 Expenses
65 PAYE administration
66 Family-friendly legislation
67 Employee data protection rights
68 Disciplinary and grievance procedures
69 Health and safety
70 Insuring staff and volunteers
71 Whistleblowing
72 Protection from harassment
73 Termination of employment
74 Discrimination
75 Transfer of Undertakings Regulations
76 Union membership and collective rights
Part 8 WINDING UP A CHARITY
77 Mergers
78 Closing down
79 Insolvency