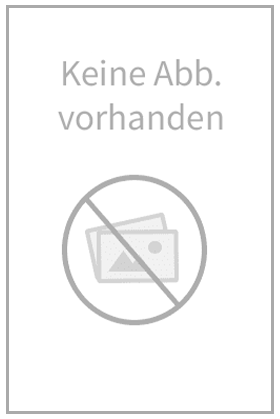 Ferrand
Water Harvesting for Sustainable Development in Climatically Vulnerable Regions
An Examination of Systems Past to Present
1st ed. 2017
ISBN: 978-3-319-22797-9
Verlag: Springer
Seite exportieren
---
Buch, Englisch,
300 Seiten, Gebunden, Format (B × H): 155 mm x 235 mm
An Examination of Systems Past to Present
1st ed. 2017, 300 Seiten, Gebunden, Format (B × H): 155 mm x 235 mm
ISBN: 978-3-319-22797-9
Verlag: Springer
Seite exportieren
---
(inkl. MwSt.)
versandkostenfreie Lieferung
Lieferfrist: bis zu 10 Tage
---
---
---
---
---
---
---
This book will provide a survey of ancient and traditional low-technology water harvesting applications as effective development and climate change adaptation strategies for the present time. Water harvesting has a more significant past than a present. The proposed book will focus on the description, history and technical analysis of fifteen identified but mostly forgotten ancient and traditional water harvesting practices (Akpinar Ferrand and Cecunjanin, 2014) and the societies that practiced them. In the past several decades, there has been a call from scientific and non-governmental organization communities to combine modern water systems and old water harvesting methods or to modernize the existing knowledge to benefit human settlements facing water scarcity in both the developing and the developed world. The book's detailed and extensive analysis of the fifteen water harvesting methods, along with the discussion of their translation into present time, could encourage practitioners to pursue them as supplementary water resources in the vulnerable dry-wet, semi-arid and arid climatic regions facing adverse climate change effects.
Autoren


Ferrand, Ezgi Akpinar
Ezgi Akpinar Ferrand is an assistant professor of Geography at Southern Connecticut State University. She is a physical geographer and a trained environmental archaeologist with research interests in water resources, past to present human-environment interactions, climate change, and sustainable development. She has ten years of fieldwork and research experience in Central America, Eastern Mediterranean and India. Akpinar Ferrand has authored and co-authored papers published in Environmental Science and Policy, Geography Compass, Ancient Mesoamerica, UNESCO's Global Water Forum, and Encyclopedias of Global Warming and Climate Change and Energy. She is a UC Irvine's Empowering Sustainability Fellow and was a United Nations Environment Programme intern and affiliate. Akpinar Ferrand holds a PhD in Physical Geography from the University of Cincinnati, a Master of Arts in History and Archaeology of the Near East from Bilkent University, Turkey, and a Bachelor of Arts in Art History from the State University of New York at Stony Brook.


Introduction.- Impacts of Ongoing and Projected Climate Change and Vulnerability of Modern Water Management Systems in Urban and Rural Settings.- The Value of Ancient and Traditional Water Harvesting Methods as Supplementary Water Resources.- Pitting.- Contouring (stone/soil bunds, hedgerows, vegetation barriers).- Terracing.- Micro-basins.- Pit Courtyards.- In Situ Rainwater Harvesting.- Rooftop Rainwater Harvesting.- Traditional Open Ponds.- Cisterns.- Micro-Dams.- Shallow Wells.- Underground Well Systems.- Runoff Diversion and Spate Irrigation.- Dams.- Large Reservoirs/Lakes.- Conclusion.
versandkostenfreie Lieferung
---
139,09 €

(inkl. MwSt.)
Lieferfrist: bis zu 10 Tage
---
Webcode: sack.de/ju37d
Bitte ändern Sie das Passwort