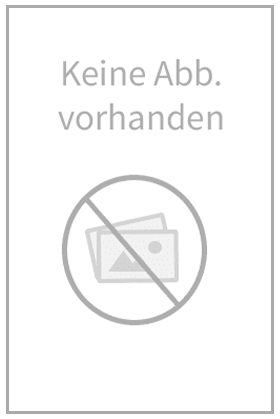 Gordon
Roman Law, Scots Law and Legal History
Selected Essays
Erscheinungsjahr 2007
ISBN: 978-0-7486-2516-1
Verlag: Edinburgh University Press
Seite exportieren
Selected Essays
Erscheinungsjahr 2007, 352 Seiten, Gebunden, Format (B × H): 156 mm x 234 mm, Gewicht: 454 g Reihe: Edinburgh Studies in Law
ISBN: 978-0-7486-2516-1
Verlag: Edinburgh University Press
Seite exportieren
---
---
---
---
---
---
This book is a selection of articles published by the author in the course of his career, most of which was spent as Douglas Professor of Civil Law and latterly as professorial research fellow at Glasgow University. Some of these articles deal with the never-ending problems of the interpretation of the Roman sources in their original context, problems which are not without resonances in modern law.

Others are concerned with what was made of the rich sources of legal wisdom to be found in the Roman texts by later jurists, and the influence that the Civil law as so understood, along with Canon law, had on the development of Scots law.

Individual studies are complemented by more general surveys, including a comparison with the position in England. Another group of articles deals more directly with issues in Scottish legal history, Balfour's Practicks, the activities of Bell as a law commissioner and the sources of Stair.

A final group considers more general issues. The opportunity has been taken to make some revisions of and updates to the original texts and there are cross-references to relevant studies which have not been reproduced. A bibliography of the author's publications appears in the final chapter.
Autoren


Gordon, William
William M. Gordon is formerly Douglas Chair of Civil Law at the University of Glasgow.


Preface; Acknowledgements; ROMAN LAW: 1 Constitutum Possessorium; 2 Acquisition of Ownership by tradition and Acquisition of Possession; 3 Dating the Lex Aquilla; 4 The Actio de Posito Reconsidered; 5 Agency and Roman Law; 6 Observations on "Depositum Irregulare"; 7 The Importance of the iusta causa of tradition; ROMAN LAW AND SCOTS LAW: 8 Roman and Scots Law - the Conditiones si sine Liberis Decesserit; 9 The Interpretation of C 8.55.8; 10 Cinus and Pierre de Belleperche; 11 Roman Law in a Nineteenth Century Scottish Case: Gowans v Christie; 12 Servitudes, Scots Law and Roman Law; 13 Roman Quasi-delicts and Scots Law; 14 Risk in Sale - from Roman to Scots Law; SCOTTISH LEGAL HISTORY: 15 The Right of Women to Graduate in Medicine - Scottish Judicial Attitudes in the Nineteenth Century; 16 Property and Succession Rights; 17 George Joseph Bell - Law Commissioner; 18 Variation and Discharge of Land Obligations; 19 Stair, Grotius and the Sources of Stair's Institutions; 20 The Acts of the Scottish Lords of Council in the Late Fifteenth and Early Sixteenth Centuries: Records and Reports; 21 Balfour's Registrum; ROMAN LAW INFLUENCE: 22 Scotland and France. The Legal Connection; 23 A Comparison of the Influence of Roman Law in England and Scotland; 24 The Civil Law in Scotland; GENERAL INTEREST: 25 Scotland as a Mixed Jurisdiction; 26 European Legal History and the Europeanisation of Law; 27 Legal Tradition, with Particular Reference to Roman Law; 28 Bibliography; List of Cases; Index.