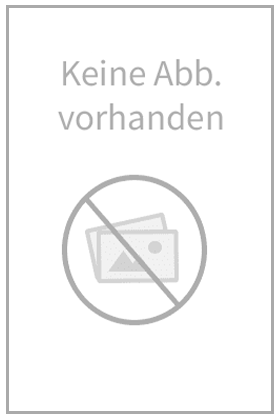 Gu / Dupre
Encyclopedia of Gerontology and Population Aging
---
Buch, Englisch,
3500 Seiten, Medienkombination, Buch mit Online-Zugang, Format (B × H): 155 mm x 235 mm
1st ed. 2021, 3500 Seiten, Medienkombination, Buch mit Online-Zugang, Format (B × H): 155 mm x 235 mm
ISBN: 978-3-030-22010-5
Verlag: Springer
Seite exportieren
---
---
---
---
---
---
This encyclopedia brings together established and emerging research findings in all relevant disciplines of gerontology and population aging. It provides comprehensive coverage of the entire breadth of the field, gives readers access to all major sub-fields and illustrates their interconnectedness with other disciplines. The nearly 1,100 entries delve deep into key areas of gerontology and population aging—such as successful aging, disablement, ageism, longevity, biodemography, long-term care, and much more. Paying careful attention to national and international research, it cites English and non-English empirical literature from around the globe. In doing so, the encyclopedia is of interest to a wide audience that includes researchers, teachers and students, policy makers, nongovernmental agencies, public health practitioners, business marketing planners, futurists and strategists, and many other individuals and organizations. The encyclopedia brings together nearly 1,400 cross-disciplinary contributors, including academic researchers, biologists, psychiatrists, sociologists, anthropologists and public policy experts, and includes authors from around the world.
Herausgeber


Gu, Danan
Dr. Danan Gu works at United Nations Population Division. He has an extensive publication record. His research mainly covers health and longevity, population aging, family demography and its applications, urbanization, population spatial analysis, estimates and projections. He serves as the Editor-in-Chief of International Journal of Population Studies, and a Section Editor of BMC Geriatrics. He is an Editor for a Springer Book Series on Advances in Studies of Aging and Health. He also serves as an editorial board member of Journal of Gerontology: Social Sciences and Journal of Aging and Health.

Dr. Matthew E. Dupre is an Associate Professor in the Department of Population Health Sciences and the Department of Sociology at Duke University. He is also a Senior Fellow at the Center for the Study of Aging and Human Development and faculty at the Duke Clinical Research Institute. Dr. Dupre is a nationally recognized medical sociologist and social epidemiologist who is dedicated to the interdisciplinary study of health disparities in older adults. His work has been funded by numerous NIH and foundation grants and has appeared in American Journal of Epidemiology, American Journal of Public Health, Demography, JAMA, Journals of Gerontology, Social Forces, and other leading journals in aging, medicine, and the social sciences. Dr. Dupre has also served on Editorial Boards for the Journal of Health and Social Behavior, BMC Geriatrics, and the International Journal of Population Studies.



SENS Research Foundation.- Three-nos older adults.- Hispanic Established Populations for the Epidemiologic Study of the Elderly.- Abuse and caregiving.- Filial piety and responsibilities among the Chinese.- Aging and cancer.- Berlin Aging Study II (BASE II).- Aging as phenoptotic phenomenon.- Human aging and metabolism.- Aging in place.- Cyberpsychology and Older Adults.- Pet-raising and psychological well-being.- Cholesterol metabolism.- Older inmates.- Quran on aging.- Oxidation damage accumulation aging theory.- Adjustment to aging.- Appearance and gender in later life.