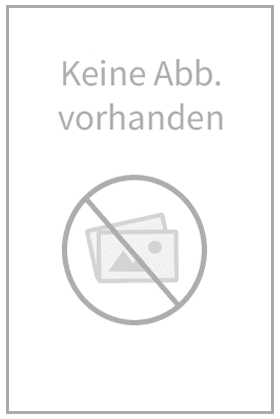 McLoughlin
Commercial Leases and Insolvency
---
Buch, Englisch,
400 Seiten, Kartoniert, Format (B × H): 156 mm x 234 mm
Vorauflage:
5. Auflage 2022, 400 Seiten, Kartoniert, Format (B × H): 156 mm x 234 mm
ISBN: 978-1-5265-0173-8
Verlag: Bloomsbury
Seite exportieren
---
---
---
---
---
---
Commercial Leases and Insolvency is accepted as the best source of reference for practitioners advising the parties when a tenant of a commercial property becomes insolvent. It examines a complex range of legal issues covering both the insolvency rules and property law. It also provides an overview of the various procedures available under the insolvency regime and the different contexts within which a lease may operate helping commercial landlords and mortgagees of commercial leases and tenants understand their respective rights and obligations when a tenant defaults in payments through insolvency.

The fifth edition incorporates substantial changes following the implementation of various parts of the Tribunals Courts and Enforcement Act 2007. This includes the abolition of distress in April 2014 and the introduction of the Commercial Rent Arrears Recovery regime. In addition, important changes affecting execution of judgments for rent are included - as well as the consequential repeal and replacement of rights to recover head-rent from sub-tenants included in the Law of Distress (Amendment) Act 1908.

This edition also covers numerous court decisions settling important points of law. Perhaps the most notable is the decision in Jervis v Pillar Denton confirming the extent to which rent is a priority expense in administration. Since the last edition the courts have also handed down significant judgements in many areas including in respect of creditor rights in voluntary arrangements, landlord rights to possession following administration and liability for business rates and of sureties following disclaimer. Other cases covered include:

Mourant & Co Trustees Limited v Sixty UK
MRC v Portsmouth City FC
Westminster Bank Plc v Kapoor
Glatt v Sinclair, Re Colliers International UK plc
Clydesdale Financial Services Limited v Smailes
Lazari GP Limited v Jarvis and re SSRL Realisations Limited (in administration)
Southwark LBC v Clarke
Schroder Exempt Property Unit Trust v Birmingham City Council
Shaw v Doleman
Autoren


McLoughlin, Patrick
Patrick McLoughlin is a Legal Director in the real estate practice of Addleshaw Goddard and has more than 20 years' experience in commercial property, including hotel and leisure, industrial, office and retail sectors. In addition, Patrick is regarded as the UK's leading authority on tenant insolvency law.


1. Tenant Insolvency
2. Liability for rent and other obligations under a lease
3. Commercial Rent Arrears Recovery
4. Forfeiture of the lease
5. Liability of original tenant, assignees and sureties
6. Disclaimer of lease by trustee in bankruptcy or liquidator
7. Surrender or assignment

Appendix: Taking control of goods