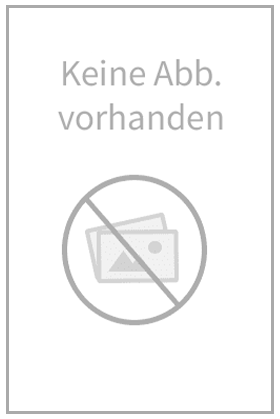 Perreau-Saussine / Murphy
The Nature of Customary Law
Legal, Historical and Philosophical Perspectives
Erscheinungsjahr 2009
ISBN: 978-0-521-11556-8
Verlag: Cambridge University Press
Seite exportieren
---
Buch, Englisch,
352 Seiten, Kartoniert, Format (B × H): 152 mm x 229 mm, Gewicht: 520 g
Legal, Historical and Philosophical Perspectives
Erscheinungsjahr 2009, 352 Seiten, Kartoniert, Format (B × H): 152 mm x 229 mm, Gewicht: 520 g
ISBN: 978-0-521-11556-8
Verlag: Cambridge University Press
Seite exportieren
---
---
---
---
---
---
Some legal rules are not laid down by a legislator but grow instead from informal social practices. In contract law, for example, the customs of merchants are used by courts to interpret the provisions of business contracts; in tort law, customs of best practice are used by courts to define professional responsibility. Nowhere are customary rules of law more prominent than in international law. The customs defining the obligations of each State to other States and, to some extent, to its own citizens, are often treated as legally binding. However, unlike natural law and positive law, customary law has received very little scholarly analysis. To remedy this neglect, a distinguished group of philosophers, historians and lawyers has been assembled to assess the nature and significance of customary law. The book offers fresh insights on this neglected and misunderstood form of law.
Herausgeber


Perreau-Saussine, Amanda
Amanda Perreau-Saussine is University Lecturer in Law at the University of Cambridge and a Fellow of Newnham College.

Murphy, James B.
James B. Murphy is Professor of Government at Dartmouth College.


List of contributors; Table of cases; The character of customary law: an introduction Amanda Perreau-Saussine and James Bernard Murphy; Part I. Custom and Morality: Natural Law, Customary Law, And Ius Gentium: 1. Pitfalls in the interpretation of customary law Frederick Schauer; 2. The moral role of conventions Ross Harrison; 3. Habit and convention at the foundation of custom James Bernard Murphy; 4. Custom, ordinance and natural right in Gratian's 'Decretum' Jean Porter; 5. Vitoria and Suarez on Ius Gentium, natural law, and custom Brian Tierney; 6. Custom and positivity: an examination of the philosophic ground of the Hegel-Savigny controversy Christoph Kletzer; Part II. Custom and Law: Custom, Common Law, and Customary International Law: 7. Custom in medieval law David Ibbetson; 8. Siege warfare in the early modern age: a study on the customary laws of war Randall Lesaffer; 9. The idea of common law as custom Alan Cromartie; 10. Three ways of writing a treatise on public international law: textbooks and the nature of customary international law Amanda Perreau-Saussine; 11. Custom, common law reasoning and the law of nations in the nineteenth century Michael Lobban; 12. Custom in international law: a normative practice account Gerald J. Postema; 13. Customary international law and the quest for global justice John Tasioulas; Index of names.