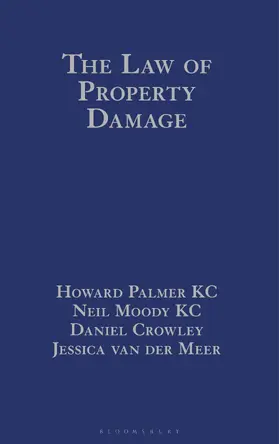 Property Damage
---
Buch, Englisch,
800 Seiten, Gebunden, Format (B × H): 156 mm x 248 mm
Erscheinungsjahr 2020, 800 Seiten, Gebunden, Format (B × H): 156 mm x 248 mm
ISBN: 978-1-5265-0432-6
Verlag: TOTTEL PUB
Seite exportieren
---
---
---
---
---
Over the last few years there has been an emerging specialism for property damage. Property damage frequently leads to losses other than the cost of repairing the damage, giving rise to disputes about the extent to which those losses can be recovered from insurers. Insurance companies have increased the number of claims they defend in court and these cases have become progressively more technical, hence the number of cases now heard by the TCC (Technology and Construction Court).

These cases range from multi-national construction and utility projects to domestic property matters such as floods, fires, explosions and subsidence. Practitioners are advising across the spectrum of clients from the largest insured loss arising from the London Riots in 2011, to losses for owner managed companies where making a recovery from insurers was essential to the survival of their business.

The claims commonly raise insurance questions, frequently in the construction or product liability context, and they often involve claims against construction and other professionals. Practitioners need expertise across fields of insurance, construction, product liability and professional liability. Property damage claims typically require the involvement of expert witnesses in relation to liability such as forensic scientists, as well as experts on the standards to be expected of professionals and contractors. The claims also usually require the involvement of experts to deal with quantum (forensic accountants to assess financial losses, quantity surveyors and valuers to assess the cause and extent of property damage losses).

2 TG on Property Damage is a comprehensive practitioners' text covering the full spectrum of issues and case law such as:

· Goodlife Foods Ltd v Hall Fire Protection Ltd [2017] EWHC 767 (TCC)
· Wheeldon Brothers Waste Ltd v Millennium Insurance Co Ltd [2017] EWHC 218 TCC
· Great Lakes Reinsurance (UK) SE v Western Trading Limited [2016] EWCA 1003
· WH Newson Holding Limited v IMI Plc & Delta Limited [2016] EWCA Civ 773
Autoren


Temple Gardens
2 Temple Gardens are highly respected for property damage work, and as well as handling major cases, also offer regular training seminars to solicitors and insurance industry professionals. The set is instructed in a broad range of property damage work handling everything from major fire and flood cases to challenging construction disputes and matters concerning damage arising from defective products.