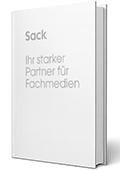 Rosenthal
Consumer Credit Law and Practice: A Guide
---
Buch, Englisch,
634 Seiten, Gebunden, Format (B × H): 156 mm x 248 mm, Gewicht: 1184 g
4th edition, 634 Seiten, Gebunden, Format (B × H): 156 mm x 248 mm, Gewicht: 1184 g
ISBN: 978-1-84766-502-7
Verlag: Bloomsbury
Seite exportieren
---
---
---
---
---
---
Consumer Credit Law and Practice: A Guide is a useful single volume on the subject of consumer credit. It covers all aspects of consumer credit and consumer hire, contract terms, credit products, security instruments, procedures, practical problems and regulatory controls.

Written in a clear and penetrating style, it draws on the Dennis Rosenthal's long experience as a practising solicitor and barrister specialising in this area.

The fourth edition of Consumer Credit Law and Practice: A Guide includes coverage of changes to the Consumer Credit Act 1974 and regulations implemented by the EC Consumer Credit Directive ('CCD') (Directive 2008/48/EC) on consumer credit agreements. It also includes references to recent case law and the addition of the following chapters:

The General Structure of Consumer Credit Legislation;
Discrete Consumer Credit Agreements;
Future Prospects.

The book also contains useful information on the credit industry, including statistical details on credit and debit cards, licences and fraud.
Autoren


Rosenthal, Dennis
Dennis Rosenthal is a barrister at Henderson Chambers.


Chapter 1 Consumer credit law in context;
Chapter 2 The general structure of consumer credit legislation;
Chapter 3 Consumer credit and consumer hire;
Chapter 4 Types of credit and credit agreements;
Chapter 5 Exempt agreements;
Chapter 6 Hire agreements;
Chapter 7 Multiple agreements; modifying agreements; novation, variation and assignment of agreements;
Chapter 8 The regulated agreement and pre-contract disclosure;
Chapter 9 Contract terms;
Chapter 10 Rights of the debtor and hirer during the lifetime of the agreement;
Chapter 11 Post-contract information;
Chapter 12 Linked transactions;
Chapter 13 Credit-brokers and credit intermediaries;
Chapter 14 Agency;
Chapter 15 The supplier and related supplies;
Chapter 16 Ancillary credit business;
Chapter 17 Credit cards and other payment cards;
Chapter 18 Security;
Chapter 19 The total charge for credit and APR;
Chapter 20 Advertising and promoting credit and hire facilities;
Chapter 21 Credit marketing and credit sale;
Chapter 22 Discrete consumer credit agreements;
Chapter 23 The licensing regime;
Chapter 24 Electronic communications;
Chapter 25 Unfair relationships;
Chapter 26 Enforcement and dispute resolution;
Chapter 27 Fraud, money laundering and consumer credit offences and defences;
Chapter 28 Data protection;
Chapter 29 Funding and outsourcing;
Chapter 30 Miscellaneous accounting and tax aspects;
Chapter 31 The European Community perspective;
Chapter 32 Prospective change;
Chapter 33 Critical reflections on the evolution of consumer credit legislation;
Annex - Consumer Credit Act 1974.