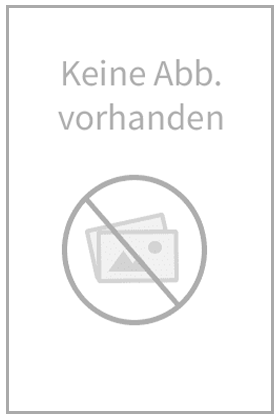 Seedhouse
Handbook of Life Support Systems for Spacecraft and Extraterrestrial Habitats, 2 Pts.
---
Buch, Englisch,
1200 Seiten, Medienkombination, Book, Format (B × H): 155 mm x 235 mm
Erhältlich auch als
Buch
1. Auflage 2022, 1200 Seiten, Medienkombination, Book, Format (B × H): 155 mm x 235 mm
ISBN: 978-3-319-10457-7
Verlag: Springer, Berlin
Seite exportieren
---
(inkl. MwSt.)
vorbestellbar, Erscheinungstermin ca. März 2022
---
---
---
---
---
---
---
This reference work gathers all of the latest technologies, information, definitions and explanations of spacecraft life support systems, while providing in-depth coverage of the current knowledge of the business of keeping astronauts alive during their missions. It is intended that this MRW be the go-to reference work not only for aerospace engineers, but also for graduate and undergraduate aerospace engineers and space scientists. The area of spacecraft life support is comprised of dozens of specialties and sub-specialties within the fields of engineering, biophysics and medicine. As space agencies around the world pursue cutting-edge life support technologies, much more information and data is accumulated. When humans move out into the solar system to stay for long durations, the most immediate challenge will be the provision of reliable and robust life support systems in locations devoid of food, air and water. These life support systems must provide these commodities in each phase of spaceflight, including intra-vehicular activity (IVA) and extra-vehicular activity (EVA). Systems supporting human life must also fulfill myriad requirements: exceptional reliability in the space environment, allowing maintenance and component replacement in space; reduced resupply mass of consumables and spares; the ability to utilize local planetary resources for self sufficiency; and minimized mass power and volume requirements. These requirements will assume ever greater importance as bolder missions are envisioned and more sophisticated life support systems are required. For example, the next decade could see human missions to Mars and a return to the Moon. In the not-so-distant future, there is the prospect of Mars One and the creation of a permanent extraterrestrial colony. It may appear that a suitable environment can be created simply by reproducing terrestrial environmental conditions within a vehicle. In reality, it is first necessary to define the environmental characteristics humans require and match these requirements with the myriad design constraints. This is no easy task, because implementing these environmental parameters within a spacecraft can be challenging, while balancing the various requirements and constraints can test the abilities of even the most gifted aerospace engineer. Yet it is a crucial field of study and the experts contributing to this volume are on the very front lines.The Handbook of Life Support Systems fpr Extraterrestrial Habitats is gathering new chapters for it's coming edition. prospective authors are encouraged to contact the Editors-in-Chief Erik Seedhouse and David Shayler: dav.shayler@virginmedia.com.
Herausgeber

weitere Mitwirkende


Seedhouse, Erik
Dr. Erik Seedhouse worked as an Astronaut Training Consultant for Bigelow Aerospace in 2005, a company for whom he wrote the Spaceflight Participants Flight Surgeon's Manual, and also prepared many reports and oversaw training in his years with the DRDC. Erik is a research scientist specializing in environmental life sciences and physiology, the subject in which he obtained his Ph.D. in Physiology while working for the European Space Agency between 1996 and 1998. In 2009, he was one of the final candidates for selection as an astronaut in the CSA's Astronaut Recruitment Campaign. He is a certified commercial suborbital astronaut who will fly a payload mission in 2014. He is also Training Director for Astronauts for Hire and, for the last four years, served as Director of Canada's Manned Centrifuge Operations.


Characteristics of a Vacuum Effects of Reduced Gravity Characteristics of Galactic Cosmic and Solar Radiation Hazards of Space Debris Lunar Environment, Overview Martian Environment, Overview Characteristics of the Martian Surface Human Factors Requirements Maintaining Crew Bone Health Maintenance of a Breathable Atmosphere, Temperature and Water Supply Manned Spaceflight Waste Management Minimizing Muscle Atrophy Protecting Crew from Decompression Protecting Crews from Radiation using Pharmacological Countermeasures Short and Long Duration Mission Human Factors Requirements Spaceflight Nutritional Support Classification and Overview of Spacecraft Life Support Systems Russian Life Support Systems: Vostok, Voskhod, and Soyuz Early American Life Support Systems: Mercury, Gemini and Apollo Russian Life Support Systems of the 1970s and 1980s: Salyut and Mir Recent American Life Support Systems: Skylab, Spacelab, and the Shuttle Life Support Systems of the International Space Station Current Life Support Systems of the 2000s: Orion, Dragon Essentials of Life Support Systems: Carbon Dioxide Scrubbing Extravehicular Activity, Overview Extravehicular Activity Prebreathe Protocols Landing and Post-Landing Considerations for Manned Space Missions Artificial Intelligence for Life Support Maintenance and Repair Commercial Life Support Systems Hibernation and Torpor: Prospects for Human Spaceflight Extravehicular Requirements: Lunar and Mars Future Life Support Systems, Overview Hibernation Entry Procedures In-space Maintenance and Repair of Life Support Systems Life Support Systems for Manned Mars Missions, Overview Lunar Life Support Requirements and Characteristics Bioprinting Mars One Mission and Base Requirements Waste Management, Solid Waste Treatment Water Walls, Overview Water Walls: Subsystems and Components Monitoring Biometrics in Spaceflight Common Examples of Physico-Chemical Systems Installed Aboard Submarines Examples of Physico-Chemical Life Support Systems: International Space Station High Pressure and Cryogenic Storage Methods of Water Management, Water Recovery, and Quality Monitoring Algal and Microbial Systems Bioregenerative Life Support Systems, Overview Modeling and Design of Bioregenerative Life Support Systems System Challenges Effects of Space on Biological Plant Processes: Gravity and Radiation Biological Experiments in Space: NASA Biological Experiments in Space: ESA Biological Experiments in Space: Russia Designing a Closed Ecological Life Support System for Plants, Overview Growth Area, Growth Media, Hydroponics, Aeroponics and Zeoponics Crop Selection in Controlled Ecological Life Support Systems Water Recovery and Waste Processing Animals as Food Aquaculture Systems Food Management and Processing: Production, Storage and Processing Crew Time/Monitoring Autonomous Monitoring Systems/Intelligent Control/AI Atmosphere, Temperature, Humidity and Lighting Requirements EDEN ISS: A Plant Cultivation Technology for Spaceflight Biological Experiments in Space, China Space Suits and Life Support: Basic Concepts of IVA vs. EVA Mechanical Counter Pressure Life Support Systems for Russian IVA/EVA Space Suits Working Outside a Spacecraft or Space Habitat Extra-Vehicular Mobility Units, Overview Design Requirements EVA Suit Operations Airlock Design and Operations Lessons Learned from Previous and Current Spacesuit Designs Spacesuits in Development and Future Trends Future Trends in Spacesuit Design: The Biosuit EVA Propulsion and Mobility Non-Suited EVA Commercial Suit Providers US Space Suits Bios-1, 2 and 3 Closed Ecology Experiment Facility (CEEF): Research and Lessons Learned Controlled Environment Systems Research Facility (CESRF) CESRF Habitat, Research and Lessons Learned Mars Academy USA Analog Training MDRS Lessons Learned Survivability and Adaptation of Humans to Long-Duration Exploratory Missions (HUMEX), Overview HUMEX Reference Mission Design, Research and Lessons Learned Micro-Ecological Life Support Altern
---
587,43 €

(inkl. MwSt.)
vorbestellbar, Erscheinungstermin ca. März 2022
---
Webcode: sack.de/i8293
Bitte ändern Sie das Passwort