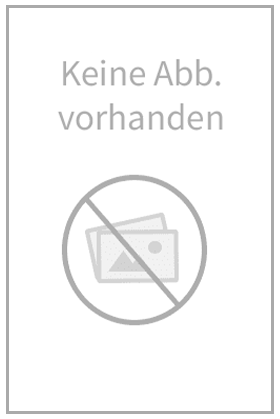 Singh
Law of Insurance
---
Buch, Englisch,
576 Seiten, Kartoniert
2. Auflage 2010, 576 Seiten, Kartoniert
ISBN: 978-81-7012-652-2
Verlag: EBC
Seite exportieren
---
---
---
---
---
Globalized, fast paced economies inherently generate greater risks for the factions involved. Faster and newer means of transport, transactions and payments affected through the electronic media, the use of digital signatures, newer markets and a wider customer base over newer territories, the volatility of new technology business, all contribute to greater risks in business and commerce. Human life too has become more costly and valuable today demanding more safeguards and compensation.

Insurance therefore has become an inseparable part of personal, social and commercial life, acquiring the status of an industry. Risk management has become a special part of management education too. The changing scenario and newer issues and situations have created the need for reform in laws governing insurance. Some old Acts have been heavily amended and some new enacted.

Dr. Avtar Singh in his work deals with all these laws, enabling the reader to comprehend effectively their principles and provisions.
Autoren


1. General Principles

Definition and Function 1
Proposal and Acceptance 2
Competence of parties 3
Free consent 3
Legality of object 5
Limitation of time 9
Effect of Amendment 10
Forfeiture and Surrender of Rights (Decisions before Amendment) 10
Wager and Insurance 11
Contract of insurance compared with other contracts (cover note) 12
Indemnity 13
Duty of disclosure, Uberrima fides (Utmost Good Faith) 14
Materiality of facts 16
Alteration in disclosed facts before acceptance 17
Facts not known to assured 18
Instances of material facts 18
Filling of form by agent 19
Where contents of proposal are basis of contract 19
Facts which insurer knows or is deemed to know 21
Inconsistent statements 22
Form completed with blanks 22
Proof of materiality 23
Burden of proof 23
Expert evidence on materiality 24
Section 45, Insurance Act 25
Insurable interest 26
Terms and conditions of policy 29
Interpretation 29
Ambiguous clauses (Contra proferentem rule) 30
Employers' liability policy 32
Grammatical meaning 33
Waiver 34
Subrogation 34
Roman Law origin 35
Proportional right 35
Full payment of insured 36
Effect of under insurance on right of subrogation 37
Valued policies 39
Burden of proving loss 40
Double Insurance 40

2. Life Insurance

Nature and Definition of Life Insurance Contract 41
Insurable Interest 42
Husband and Wife 43
Parent, Child and Relatives 43
Debtor and Creditor 44
Employer and Employee 44
Insurance without interest, premium not refundable 44
Duty to disclose 44
Repudiation on account of misrepresentation 46
Limitation 46
Refund of premium 46
No Refund where Policy Vitiated [S. 45 Insurance Act] 47
Computation of two years 48
Surrender value 48
Salary Savings Scheme 49
Date of policy 50
Back Dating 50
Application of Hindu Succession Act 51
General Agent 51
Interest on Delayed Payments [S. 106] 52
Fidelity Insurance Guarantee 52
LIC terms and conditions on business principles
[S. 2(ii), Insurance Act] 52
Development Officer, Charge of Forging-
-Insurance Policies (S. 104, Insurance Act) 53
Personal Accident Insurance 53
Doctrine of Proximate Cause 53
Death Because of Threats 57
Injury to fellow passenger 57
Personal accident insurance, not property-
-or interest in property 58
Medical Insurance
Renewal of Policy 58
Wrongful Refusal to Renew 58
Liability Insurance 59

3. Fire Insurance

Chief Characteristic: Contract of Indemnity 61
Insurable Interest 62
Description of Subject-Matter and Duty