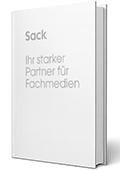 Schmauder/Chen/Chawla
Handbook of Mechanics of Materials
---
Buch, Englisch,
2390 Seiten, Medienkombination, Buch mit Online-Zugang, Format (B × H): 155 mm x 235 mm
1st ed. 2019, 2390 Seiten, Medienkombination, Buch mit Online-Zugang, Format (B × H): 155 mm x 235 mm
ISBN: 978-981-10-6885-0
Verlag: Springer
Seite exportieren
---
---
---
---
---
This book provides a comprehensive reference for the studies of mechanical properties of materials over multiple length and time scales. The topics include nanomechanics, micromechanics, continuum mechanics, mechanical property measurements, and materials design. The handbook employs a consistent and systematic approach offering readers a user friendly reference ideal for frequent consultation. It is appropriate for an audience at of graduate students, faculties, researchers, and professionals in the fields of Materials Science, Mechanical Engineering, Civil Engineering, Engineering Mechanics, and Aerospace Engineering.
Herausgeber

weitere Mitwirkende


Schmauder, Siegfried
Professor Chun-Hway Hsueh, Distinguished Professor of Department of Materials Science & Engineering at National Taiwan University, received his Ph.D degree at the University of California, Berkeley in 1981. Professor Hsueh's primary research interest is analytical modeling. His early work was on sintering and creep of ceramics, and his research activities span the areas of thermomechanical properties and residual stresses of ceramics, ceramic composites, film/substrate, and multilayer systems. His new research areas are metallic glasses, multilayer ceramic capacitor, and finite-difference time-domain simulation of surface plasmon-related problems. He has authored or coauthored more than 200 scientific journal papers and is an ISI Highly Cited Researcher in Materials Science. Professor Hsueh is a Fellow of the American Society for Metals (ASM), the American Ceramic Society (ACerS), and the World Innovation Foundation (WIF). He serves as Associate Editor of seven journals: Journal of the American Ceramic Society, Composites Part B: Engineering, Recent Patents on Materials Science, Advances in Materials Science and Engineering, Journal of Asian Ceramic Societies, WSEAS Transactions on Applied and Theoretical Mechanics, and International Journal of Materials.