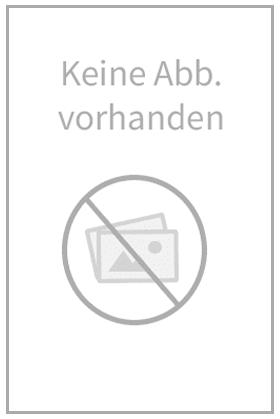 Make informed clinical decisions with reliable, up-to-date guidance from Evidence-Based Practice of Anesthesia, 3rd Edition! Leading authority Lee A. Fleisher, MD expertly explores the full range of important issues in perioperative management, discussing the available options, examining the relevant research, and presenting practical recommendations.
- Make sound, evidence-based decisions on every aspect of patient care: preoperative assessment, monitoring and administration of anesthesia during surgery, postoperative intensive care management, and postoperative pain management.
- Master the current best practices you need to know for day-to-day practice and oral board review.
- Access the entire text and images online, fully searchable, at www.expertconsult.com.
- Confidently navigate the latest issues thanks to new chapters on optimal airway management in GI endoscopy, the role of Ketamine for perioperative management, fast-track surgery, and hypothermia after intraoperative cardiac arrest, plus many other vital updates.
- Efficiently translate evidence into practice with numerous quick-reference tables and short, well-organized chapters that promote fast and effective decision making.
- Get practical decision-making tools you can use in both routine care and complicated or special situations.
Your purchase entitles you to access the web site until the next edition is published, or until the current edition is no longer offered for sale by Elsevier, whichever occurs first. If the next edition is published less than one year after your purchase, you will be entitled to online access for one year from your date of purchase. Elsevier reserves the right to offer a suitable replacement product (such as a downloadable or CD-ROM-based electronic version) should access to the web site be discontinued.
Fleisher Evidence-Based Practice of Anesthesiology Elsevier eBook on VitalSource (Retail Access Card) jetzt bestellen!
---
Autoren/Hrsg.
---
Weitere Infos & Material
---
Section I. Introduction

1: Evidence-Based Practice Parameters: The American Society of Anesthesiologists

Section II. Preoperative Preparation

2: Update on Preprocedure Testing

3: Is a Preoperative Screening Clinic Cost-Effective?

4: Who Should Have a Preoperative 12-Lead Electrocardiogram?

5: Is Routine Preoperative Pregnancy Testing Necessary?

6: What Are the Risk Factors for Perioperative Stroke?

7: Should We Delay Surgery in the Patient with Recent Cocaine Use?

8: Should All Antihypertensive Agents Be Continued before Surgery?

9: Is There an Optimal Timing for Smoking Cessation?

10: Which Patient Should Have a Preoperative Cardiac Evaluation (Stress Test)?

11: Should Patients with Stable Coronary Artery Disease Undergo Prophylactic Revascularization Before Noncardiac Surgery?

12: What are the Role and Management of Percutaneous Coronary Intervention for Noncardiac Surgery?

13: How Should We Prepare the Patient with a Pacemaker/Implantable Cardioverter-Defibrillator?

14: When Should Pulmonary Function Tests Be Performed Preoperatively?

Section III. Perioperative Management

15: Does the Airway Examination Predict Difficult Intubation?

16: Is there a Best Approach for Patients with Difficult Airways: Regional Versus General Anesthesia?

17: What is the Optimal Airway Management in Patients Undergoing Gastrointestinal Endoscopy?

18: Is There a Best Approach to Induction of Anesthesia in Emergent Situations?

19: Do Inhalational Agents Have Beneficial or Harmful Effects on Ischemia-Reperfusion Injury?

20: Does Anesthetic Choice Affect Surgical and Recovery Times?

21: What Are the Benefits of Different Ventilatory Techniques?

22: Is There an Optimal Perioperative Hemoglobin?

23: When Are Platelets and Plasma Transfusions Indicated?

24: What Drugs Decrease Postoperative Bleeding?

25: Does Perioperative Hyperglycemia Increase Risk? Should We Have Aggressive Glucose Control Perioperatively?

26: When and Why Should Perioperative Glucocorticoid Replacement Be Administered?

27: Does the Choice of Fluid Matter in Major Surgery?

28: What Works in a Patient with Acute Respiratory Distress Syndrome?

29: What Actions Can Be Used to Prevent Peripheral Nerve Injury?

30: What Is the Best Means of Preventing Perioperative Renal Injury?

31: Does Nitrous Oxide Affect Outcome?

32: Are Alpha-2 Agonists Effective in Reducing Perioperative Cardiac Complications in Noncardiac Surgery?

33: What is the Role of Ketamine for Perioperative Management?

34: Should Hypothermia be used Routinely After Intraoperative Cardiac Arrest?

35: Which Are the Best Techniques for Reducing the Incidence of Postoperative Deep Vein Thrombosis?

36: Are There Special Techniques in Obese Patients?

37: Is There an Ideal Approach to the Patient Susceptible to Malignant Hyperthermia?

38: What Is the Best Strategy for Prevention of Postoperative Nausea and Vomiting?

39: How Should Beta-blockers be used Perioperatively?

40: How Can We Prevent Postoperative Cognitive Dysfunction?

41: Do Intensive Care Specialists Improve Patient Outcomes?

42: Fast-Track Cardiac Anesthesia What Works Best for Safety and Efficacy?

43: Can We Prevent Recall During Anesthesia?

44: Are Patients with Sleep Apnea Appropriate for Ambulatory Surgery?

45: What Criteria Should Be Used for Discharge after Outpatient Surgery?

46: What Must I Consider in Order to Safely Anesthetize Someone in the Office Setting?

47: Is Propofol Safe if Given by Nonanesthesia Providers?

48: Aspiration: Is There an Optimal Management Strategy?

Section IV. Regional Anesthesia

49: Nonsteroidal Antiinflammatory Drugs, Antiplatelet Medications, and Spinal Axis Anesthesia

50: DVT Prophylaxis with Heparin and Heparin-like Drugs (UH, LMWH, Fondaparinux, and Rivaroxaban) Used in Combination with Neuraxial Anesthesia and Deep Plexus Blocks

51: Is Regional Anesthesia Appropriate for Outpatient Surgery?

52: What is the Best Technique for Hip Surgery?

53: Does Intraoperative Regional Anesthesia Decrease Perioperative Blood Loss?

54: What Is the Optimal Management of Postdural Puncture Headache?

55: Should Ultrasound Guidance Be Used for Peripheral Nerve Blockade?

56: Should Regional Anesthesia be Used for Orthopedic Trauma Patients?

Section V. Monitoring

57: What Is the Best Method of Diagnosing Perioperative Myocardial Infarction?

58: Does Neurologic Electrophysiologic Monitoring Affect Outcome?

Section VI. Cardiovascular Anesthesia

59: Is Regional Superior to General Anesthesia for Infrainguinal Revascularization?

60: Is There a Best Technique to Decrease Blood Loss and Transfusion after Coronary Artery Bypass Grafting?

61: Should Thoracic Epidural/Spinal Analgesia Be Used for Coronary Artery Bypass Grafting?

Section VII. Neurosurgical Anesthesia

62: Is There a Best Technique in the Patient with Increased Intracranial Pressure?

63: What Works for Brain Protection?

Section VIII. Obstetric Anesthesia

64: Anesthesia for Cesarean Delivery: Regional or General?

65: When Should a Combined Spinal-Epidural Be Used?

66: Does Labor Analgesia Affect Labor Outcome?

67: Does Anesthesia Increase the Risk to the Parturient Undergoing Nonobstetric Surgery?

Section IX. Pediatric Anesthesia

68: How Young Is the Youngest Infant for Outpatient Surgery?

69: Should a Child with a Respiratory Tract Infection Undergo Elective Surgery?

70: When Should Regional Anesthesia be Used in Pediatric Patients?

Section X. Pain Management

71: Optimal Postoperative Analgesia

72: Is Pre-emptive Analgesia Clinically Effective?
---
---
Bitte ändern Sie das Passwort