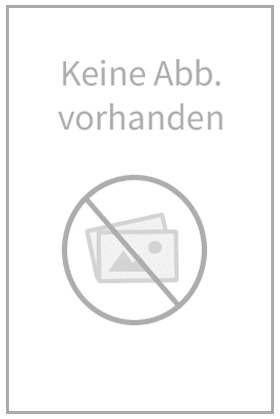 Ippolito
Economics for Lawyers
1. Auflage 2010
ISBN: 978-0-691-14656-0
Verlag: Princeton University Press
Seite exportieren
---
Buch, Englisch,
456 Seiten, Kartoniert, Paperback, Format (B × H): 159 mm x 244 mm, Gewicht: 629 g
1. Auflage 2010, 456 Seiten, Kartoniert, Paperback, Format (B × H): 159 mm x 244 mm, Gewicht: 629 g
ISBN: 978-0-691-14656-0
Verlag: Princeton University Press
Seite exportieren
---
(inkl. MwSt.)
versandkostenfreie Lieferung
Lieferfrist: bis zu 10 Tage
---
---
---
---
---
---
Whether dealing with contracts, tort actions, or government regulations, lawyers are more likely to be successful if they are conversant in economics. Economics for Lawyers provides the essential tools to understand the economic basis of law. Through rigorous analysis illustrated with simple graphs and a wide range of legal examples, Richard Ippolito focuses on a few key concepts and shows how they play out in numerous applications. There are everyday problems: What is the social cost of legislation enforcing below-market prices, minimum wages, milk regulation, and noncompetitive pricing? Why are matinee movies cheaper than nighttime showings? And then there are broader questions: What is the patent system's role in the market for intellectual property rights? How does one think about externalities like airport noise? Is the free market, a regulated solution, or tort law the best way to deliver the "efficient amount of harm" in the workplace? What is the best approach to the question of economic compensation due to a person falsely imprisoned? Along the way, readers learn what economists mean when they talk about sorting, signaling, reputational assets, lemons markets, moral hazard, and adverse selection. They will learn a new vocabulary and a whole new way of thinking about the world they live in, and will be more productive in their professions.
Autoren


Ippolito, Richard A.
Richard A. Ippolito retired in 2004 as Professor of Law and Economics from the George Mason University School of Law, where he taught the materials that form the basis for this book to more than 1,000 law students over the course of his five-year tenure. He earned his Ph.D. in economics from the University of Chicago in 1974, and spent twenty-five years working with lawyers on policy and regulatory issues. His previous books include "Pension Plans" and "Employee Performance".


Introduction xv

What Makes This Book Different xvii

Recommended Supplementary Reading xviii

Chapter 1: Finding the Optimal Use of a Limited Income 1

I. INDIFFERENCE CURVES 1

A. The Main Question 1

B. Indifference Curves Slope Downward 2

C. Other Things to Know about Indifference Curves 4

II. GAINS FROM TRADE USING THE EDGEWORTH BOX DIAGRAM 6

A. Construction of the Box 8

B. Pareto Superior Trades 10

C. The Contract Curve: Pareto Optimal Allocations 12

III. THE BUDGET LINE: THE ESSENCE OF THE ECONOMIC PROBLEM 14

A. Impact of Income Changes 16

B. Impact of Price Changes 16

IV. CONSUMER CHOICE: THE OPTIMUM USE OF A LIMITED INCOME 16

A. Determining the Optimal Solution 16

B. Portraying an Exact Solution 18

C. How a Change in Income Affects Choice 19

D. The Impact of a Price Change on the Optimum Solution 20

V. THE COMPENSATION PRINCIPLE: THE DOLLAR VALUE OF CHANGES IN UTILITY 20

A. Valuing the Utility Change from a Price Reduction 20

B. Anatomy of a Price Change: Income and ''Price'' Effects 23

VI. APPLICATIONS OF THE COMPENSATION PRINCIPLE 24

A. Buckley?s Tulips and Mums Problem 24

B. Dominic?s Report Card and Computer Games 33

Chapter 2: Demand Curves and Consumer Surplus 41

I. FROM INDIFFERENCE CURVES TO DEMAND CURVE 41

II. CONSUMER SURPLUS 46

A. An Intuitive Way to Understand Consumer Surplus 47

B. Using the Compensation Principle 49

C. Checking Back with the Indifference Curve Map 51

III. MARKET DEMAND CURVE 52

A. Consumer Surplus When Demand Curves Are Linear 55

B. Complements and Substitutes 57

C. Changes in Income 59

IV. DEMAND ELASTICITY 59

A. Calculating the Elasticity for a Linear Demand Curve 60

B. Relation of Elasticity to Total Revenue 63

C. Long-run versus Short-run Elasticity 67

V. APPLICATION: IMPOSITION OF A TAX 68

A. Showing the Distortion on Indifference Curves 68

B. Efficiency in a Kaldor-Hicks Sense 70

C. Showing the Distortion on the Demand Curve 73

D. Tax Burden: Application of Demand Elasticity 76

APPENDIX: CONSUMER SURPLUS AND UNCOMPENSATED

DEMAND CURVES 80

Chapter 3: Supply Curves and the Flow of Resources Also Sunk Cost, Opportunity Cost, and Transactions Cost 82

I. THE WORLD MARKET FOR NICKEL 83

A. The Supply of Nickel with No Fixed Costs 83

B. Producer Surplus 85

C. The World Price for Nickel 86

D. Surpluses in Market Equilibrium 88

II. THE SOLUTION WITH FIXED COSTS AND MANY FIRMS 89

A. Constructing the Cost Curves 90

B. Sustainable Price: Equilibrium in a Long-run Sense 94

III. MARKET EQUILIBRIUM: ENTRY, EXIT, AND COMPETITIVE RETURNS 95

A. How to Evaluate the Sustainability of a Market Price 95

B. The Dynamics of Entry 96

C. The Concept of Long-run Supply 99

IV. PRODUCER SURPLUS, LONG AND SHORT RUN, AND ECONOMIC RENT 100

A. Producer Surplus in a Short-run Sense 100

B. The Concept of ''Rent'' 101

C. The Dynamics of an Increase in Rent 103

D. Portraying the Solution in the Market

for Litigation Services 104

E. The Long-run Supply Curve 107

V. BRINGING IT ALL TOGETHER: RECONSIDERING A TAX ON ONE GOOD 111

A. Short-run Impact of the Tax 111

B. Long-run Impact of the Tax 113

VI. A FEW MISCELLANEOUS COST ISSUES 115

A. Sunk Cost 115

B. Opportunity Cost 120

C. Transactions Cost 122

APPENDIX: SHORT- AND LONG-TERM IMPACT OF A SUBSIDY 125

Chapter 4: Using Demand and Supply Curves to Evaluate Policy 127

I. SHIFTS IN DEMAND AND SUPPLY CURVES 128

II. IMPACT OF A MAXIMUM PRICE: THE CASE OF GASOLINE 131

A. Setting Up the Problem 131

B. The Queue for Gasoline 133

C. The Social Cost of the Queue 135

D. A First Lesson in Property Rights 137

E. A Candidate for an Even More Inefficient Solution: Regulation 139

III. THE ECONOMICS OF THE MINIMUM WAGE 140

A. Unskilled Workers Still Employed Gain Rent 141

B. Some Low-rent Workers Displace Some High-rent Workers 14
versandkostenfreie Lieferung
---
57,10 €

(inkl. MwSt.)
Lieferfrist: bis zu 10 Tage
Aufgrund der Corona-Krise kann es in Einzelfällen zu deutlich längeren Lieferzeiten kommen.
---
Webcode: sack.de/36qem
Bitte ändern Sie das Passwort