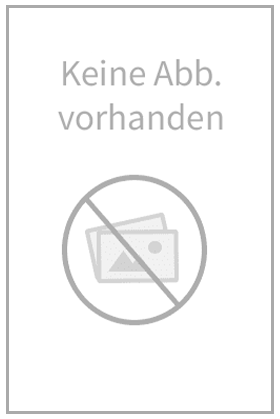 Miller
Handbook of Debt Management
Erscheinungsjahr 1996
ISBN: 978-0-8247-9388-3
Verlag: Taylor & Francis Inc
Seite exportieren
---
(inkl. MwSt.)
versandkostenfreie Lieferung
Lieferfrist: bis zu 10 Tage
---
---
---
---
---
Examining various methods of debt management used in the US., Handbook of Debt Management, provides a comprehensive analysis of securities offered for sale by municipalities, states, and the federal government. The book covers laws regarding municipal bonds, the economic choice between debt and taxes and the tax-exempt status of municipal bond owners, capital budgeting, including state and local government practices, developing governmental and intergovernmental debt policies, pay-as-you-go with debt financing for capital projects, US Internal Revenue Service regulations on arbitrage in state and local government debt proceeds investment, US treasury auctions, and more.
Herausgeber


STATE AND LOCAL DEBT MANAGEMENT
South Carolina V. Baker
Preserving the Federal-State-Local Partnership: The Role of Tax-Exempt Financing, Anthony Commission on Public Finance
Municipal Debt Finance: Implications of Tax Exempt Municipal Bonds, Peter Fortune
The Role of Federal Taxation in the Supply of Municipal Bonds: Evidence from Municipal Governments, Gilbert E. Metcalf
Do Tax-Exempt Bonds Really Subsidize Municipal Capital?, Roger H. Gordon and Gilbert E. Metcalf
Nothing is Certain but Debt and Taxes: The Conditional Irrelevance of Municipal Capital Structure, G. Marc Choate and Fred Thompson
Public Authorities and Government Debt: Practices and Issues, Jerry Mitchell

BUDGETING FOR CAPITAL ASSETS
Risk Assessment in Government Capital Budgeting, Gerald J. Miller
Capital Investment Strategy, Gerald J. Miller
Strategic Planning and Capital Budgeting: A Primer, Arie Halachmi and Jerry A. Gianakis
State Capital Budgeting: The Case of New Jersey Under Thomas Kean, William H. Eldridge

FORMULATING DEBT POLICY
State and Local Debt Policy and Management, James R. Ramsey and Merl Hackbart
Developing Formal Debt Policies, Richard Larkin and James Joseph
Understanding and Forecasting Condition or Ability to Repay Debt: Report of the Capital Debt Affordability Committee on Recommended Debt Authorizations for Fiscal Year 1993, Capital Debt Affordability Committee, State of Maryland
City Debt Policy: Policy Options Analysis for Debt Service, Capital Program, and Bond Schedule, City of Dallas Department of Budget and Management Services
Intergovernmental Cooperation Produces a Comprehensive Debt Management Program in Saint Paul, Minnesota, Gary Norstem, Greg Blees, and Eugene Schiller

NEW ISSUE FINANCING
The Pay-As-You-Go Concept in Municipal Financing, Bernard Smith
State Practices for Financing Capital Projects, Unites States General Accounting Office
Stability and Turnover in Self-Serving Debt Networks, Gerald J. Miller
Choosing an Underwriter for a Negotiated Bond Sale, Tom McLoughlin

ISSUE STRUCTURE
Municipal Bond Issue Structuring, Amy V. Puelz

DISCLOSURE
The Objectives of Municipal Disclosure: Epitomizing the Issuer's Credit Quality, Thomas A. Dorsey
Municipal Securities Disclosure: Amendments to U. S. Securities and Exchange Commission Rule 15c2-12, United States Securities and Exchange Commission

RATING DEBT
Municipal Bond Ratings and Municipal Debt Management, Anthony L. Loviscek and Frederick D. Crowley
Formal Regulatory Handle Needed for NRSRO Designation: Part I, Richard Y. Roberts
Formal Regulatory Handle Needed for NRSRO Designation: Part II, Richard Y. Roberts
Information Needed for Rating Municipal Bonds and Notes
The Role of Economic Factors in Moody's Credit Analysis, Edward Krauss and Alfred Medioli
The Role of Finical Factors in Moody's Credit Analysis, Paul Devine and Robert W. Stanley
The Role of Administrative Factors in Moody's Credit Analysis, Michael Johnston
The Role of Debt Position and Debt Management in Moody's Credit Analysis, Steven Bocamazo
The Role of Legal Factors in Moody's Credit Analysis, James H. Burr and Katherine McManus

MARKETING, SALES, AND UNDERWRITING
Bid Evaluation for Competitive Bond Sales: NIC vs. TIC, Tom McLoughlin
The Valuation of Municipal Bond Bids: Four Solutions, Harold Bierman, Jr.
Applying the Bierman Technique: Municipal Bond Bid Valuation, Robert W. Zinn
Understanding the Underwriting Spread, California Debt Advisory Commission

MANAGING ACCUMULATED DEBT
Tax-Exempt and U. S. Department of Treasury, Michele M. Patrick and George J. Whelan
The Anatomy of a Municipal Bond Default, W. Bartley Hildreth National Debt Management

WHERE NATIONAL DEBT COMES FROM
Current and Capital Budgets, A. Premchand
Capital Budgeting for the Federal Government: Managing the Deficit by Redefinition, John L. Mikesell
Federal Deficits and Financing the National Debt, Marcia Lynn Whicker
T
versandkostenfreie Lieferung
---
325,50 €

(inkl. MwSt.)
Lieferfrist: bis zu 10 Tage
Aufgrund der Corona-Krise kann es in Einzelfällen zu deutlich längeren Lieferzeiten kommen.
---
Webcode: sack.de/rtm6m
Bitte ändern Sie das Passwort