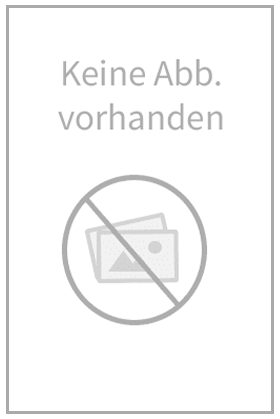 Nordstrom / Blowes / Ptacek
Mine Waste Hydrogeochemistry
---
Buch, Englisch,
500 Seiten, Kartoniert, Format (B × H): 191 mm x 235 mm
Erscheinungsjahr 2021, 500 Seiten, Kartoniert, Format (B × H): 191 mm x 235 mm
ISBN: 978-0-12-811379-0
Verlag: ELSEVIER
Seite exportieren
---
(inkl. MwSt.)
versandkostenfreie Lieferung
vorbestellbar, Erscheinungstermin ca. Juni 2021
---
---
---
---
---
---
Mine Waste Hydrogeochemistry covers all the fundamental properties and principles associated with metal mining and coal mining wastes, their environmental consequences, and their remediation. It provides a solid scientific basis for planning and managing solid and liquid wastes from mining activities which will inform students, researchers, engineers, and mine managers.

The degradation of air quality, water quality, and soil and sediment quality from mining activities involves complex processes involving physics, chemistry, microbiology, fluid dynamics, and mineralogy and mineral processing. This subject matter is complex and requires technical skill in laboratory work, field work, and theoretical calculations. This book provides the most up-to-date synthesis of the numerous papers and studies on this subject available in one book for students, instructors, consultants, and researchers. Mine Waste Hydrogeochemistry is intended to fill that void.



- Covers the basic scientific principles necessary to understand mine waste contamination
- Includes real-world examples of remediation activities and their successes and failures
- Synthesizes information gained from hundreds of studies including tailings and waste piles worldwide, stream and river studies affected by mine drainage, and mineralogical characterization combined with water compositions
Autoren


Bowell, Rob
Robert J. Bowell is a Corporate Consultant with SRK Consulting (UK) Limited. He has worked globally in mine waste management, geometallurgy and in the application of geochemistry to engineering problems over 25 years. He obtained a BSc Hons from Manchester University and a PhD from Southampton University, both in geochemistry.

Jamieson, Heather
Heather Jamieson is a Professor at Queen's University in Kingston, Ontario, Canada. Dr. Jamieson has more than 20 years of expertise is in the area of environmental geochemistry, particularly the mineralogical controls on the mobility and bioaccessibility of metals and metalloids such as arsenic, antimony, rare earth elements and lead in mine waste. She has a BSc from University of Toronto and a PhD from Queen's, both in Geology.

Ritchie, Ian
A. Ian M. Ritchie B.Sc, Ph.D, is a retired Chief Research Scientist from the Australian Nuclear Science and Technology Organisation (ANSTO). At retirement he was Manager of Environmental Physics within the Environment Division of ANSTO and Project Leader of the Managing Mine Wastes Project (MMWP). In recent years, his main area of interest has been in understanding the microbial, chemical and physical mechanisms which determine the rate of oxidation of sulfides in large dumps of sulfidic material and devising ways to control the leaching of acid and salts which is a consequence of this oxidation.

Blowes, David
David Blowes is a Professor in the Department of Earth and Environmental Sciences at the University of Waterloo, where he holds the Canada Research Chair in Groundwater Remediation. Over the past 30 years he has conducted research focused on mine-waste management and remediation.

Nordstrom, D. Kirk
D. Kirk Nordstrom is a senior scientist of 38 years with the U.S. Geological Survey. He received a B.A. in chemistry from Southern Illinois University, a M.S. in geology from the University of Colorado, and a Ph.D. in applied earth sciences from Stanford University. He also taught for four years at the University of Virginia. Dr. Nordstrom is recognized internationally for his research on acid mine drainage, radioactive waste disposal, geothermal chemistry, arsenic geochemistry, geomicrobiology, and analytical chemistry and geochemical modeling of natural waters.

Ptacek, Carol
Carol Ptacek is a Professor of Geochemistry and Contaminant Hydrogeology in the Department of Earth and Environmental Sciences at the University of Waterloo, Waterloo, Ontario, Canada. She has over 25 years of experience conducting research on geochemistry and passive remediation systems at abandoned mine sites in Canada and elsewhere in the world.


1. Historical background 2. Mining activities and mineral processing 3. Mineralogical principles 4. Geochemical principles 5. Hydrogeological principles 6. Microbiological principles 7. Natural background 8. Acid mine drainage 9. Element geochemistry 10. Tailings piles 11. Waste rock piles 12. Open pits 13. Coal mines 14. Remediation 15. Recycling
versandkostenfreie Lieferung
---
145,50 €

(inkl. MwSt.)
vorbestellbar, Erscheinungstermin ca. Juni 2021
---
Webcode: sack.de/q3uo6
Bitte ändern Sie das Passwort