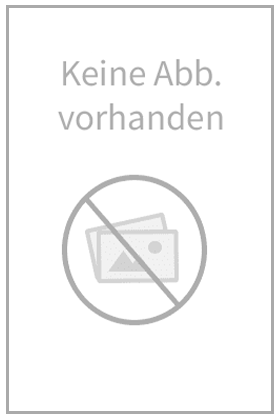 Palmer / Randall
Financial Management in the Voluntary Sector
New Challenges
1. Auflage 2001
ISBN: 978-0-415-22159-7
Verlag: Taylor & Francis Ltd
Seite exportieren
---
(inkl. MwSt.)
versandkostenfreie Lieferung
Lieferfrist: bis zu 10 Tage
---
---
---
---
---
---
The voluntary sector contains over 50,000 organizations, 320,000 paid staff, and 3 million volunteers. The accounting and financial management of organizations in this sector poses as many difficulties as that of major for-profit organizations, if not more so, given the absence of the profit motive upon which much traditional accounting, finance practice and theory has been developed.
This book explores the unique environmental, managerial and philosophical aspects of voluntary organizations as well as the technical specialist characteristics of financial accounting, auditing and taxation that differentiate their role.
Introducing and providing descriptions of the main applications of accounting and finance applicable to the role of financial manager, this book uses real life case studies and examines the debates presented by other writers in the field. This key book helps readers make their own critical judgements, and contributes to their understanding of the distinctiveness of voluntary sector accounting and financial management.
Autoren


Palmer, Paul
Paul Palmer has published widely on, and worked extensively in, the field of charity finance. He is currently Head of the Centre for Charity and Trust Research at South Bank University, where he is also Charity Courses Director.Adrian Randall is an independent Charities Management Consultant, and is a nationally recognized leading expert on charity financial management. He has gained widespread experience of the sector through a variety of roles, and is currently a member of several groups and committees in the charity field.


Chapter 1 - Voluntary Sector Environment - definitions, history: Introduction, The Issue of Definition, The Legal Definition, Alternative Definitions, Are There Distinct Sectors? Religious Influences, The State and Charity, The Conservative Government 1979-1987, New Labour, Conclusion. Chapter 2 - Management Issues: Governance, The Charity Commission and Charity Trusteeship, Charity Organizations and Governance, The Role of the Charity Secretary, The Financial Management Role of the Management Committee, Internal Auditing, The Planning Process, Programme and Organizational Resource Assessment, Case Study, Questions, Analysis of case study, Providing Information, Sources of Information, Case Study/Role Play - Managing a Financial Crisis. Chapter 3 - Charity Accounts: the background: Introduction, Developments Leading to the Charities Acts 1992 and 1993, Charities Acts 1992 and 1993, Statement of Recommended practice (SORP), SORP aim, prescriptive approach, words, numbers, investements, overhead costs, summarised accounts, trading activities, branches, accounting concepts, 'light touch' approach, glossary, conclusion, Review of SORP, Charity Commission SORP Consultation, the changes, what's new, revised/extended, Charity Commission Aim, general principles, timing, Research on Charity Accounts and SORP Compliance. Chapter 4- Published Accounting Standards: Introduction, Stakeholder Reporting, Accounting for Smaller Charities, receipts and payments accounts, statement of assets and liabilities, notes to the accounts, accruals, change to basis of accounting, special aspects, Evaluation of the Statement of Financial Activities (SOFA), disclosures, reasoning, format, Statement of Financial Activity - Example Arts Theatre Trust Limited, Balance Sheet, introduction, presentation, balance sheet example, checklist, Cashflow Statement, History, FRS1, SORP, exemptions, Example, Disclosure of Accounting Policies and Notes to the Accounts, introduction, accounting standards, accounting policies/notes, checklist (extract), Summary Financial Information and Statements, introduction, content, incorporated charities, other summary financial information, SORP Excercise, further information. Chapter 5 - Issues in Charity Accounts: Introduction, Fund Accounting, unrestricted income funds, designated funds, restricted funds, endowment funds, fund assets, accounts presentation, fund accounting SORP disclosure check list, Incoming Resources, introduction, conditions and restrictions, legacies, intangible income, gifts in kind, other income, netting off, Expenditure, introduction, grants, cost allocation, support costs, cost of generating funds, management and administration, conclusion, Trading-Operating Activites, introduction, check list, economic mix, Branches, introduction, definition, autonomous branch? accounting, role of branch treasures, overseas branches. Chapter 6- Regulatory Framework and Audit Requirements: Regulatory Framework, The Charity Audit - Some Important Aspects, introduction, requirements, some overall considerations, audit scope, audit should provide, fundamentals of an effective audit, auditing income, why are these questions important? auditing expenditure, audit evidence, internal controls, review of financial statements, going concern, statutary reports, summary financial information and statements, auditors statement to the trustees, respective responsibilities of trustees and auditors, basis of opinion, opinion, whistle blowing, audit management report, conclusion, Independent Examination, introduction, what is an independent examination? who can be an independent examiner? the independent examiner report conclusion, Trustees Annual Report, introduction, charities act 1993, regulations, SORP. Chapter 7 - Management Accounting for Voluntary Orgnizations: Introduction, Cost Accounting, costing a service, overhead costs, unit costs and analysis - a warning, activity based costing, cost behaviour, Example, answer, Breakeven An
versandkostenfreie Lieferung
---
183,50 €

(inkl. MwSt.)
Lieferfrist: bis zu 10 Tage
Aufgrund der Corona-Krise kann es in Einzelfällen zu deutlich längeren Lieferzeiten kommen.
---
Webcode: sack.de/cbv9l
Bitte ändern Sie das Passwort