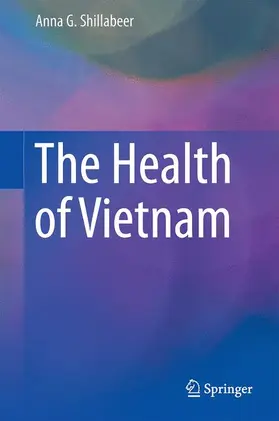 Shillabeer
The Health of Vietnam
---
Buch, Englisch,
176 Seiten, Gebunden, Book, Format (B × H): 163 mm x 242 mm, Gewicht: 428 g
Erhältlich auch als Buch
1. Auflage 2016, 176 Seiten, Gebunden, Book, Format (B × H): 163 mm x 242 mm, Gewicht: 428 g
ISBN: 978-981-287-708-6
Verlag: Springer, Berlin
Seite exportieren
---
(inkl. MwSt.)
versandkostenfreie Lieferung
sofort versandfertig, Lieferfrist: 1-3 Werktage
---
---
---
---
---
---
---
This book presents a detailed overview of the healthcare environment in Viet Nam. Given the general lack of understanding of healthcare in the Vietnamese context, it discusses the background and history, current status and the future of healthcare in the country. The first part of the book provides a summary of the current state of Vietnamese healthcare, incorporating discussions on the training and professional practice environment and the development, implementation and impact of national insurance policies. In addition, it highlights the cultural aspects of health provision and behaviours, technology integration and health trends from a number of angles based on standard global reporting dimensions. The second part elaborates on the 5-year strategic plan for national healthcare management and the top 5 barriers to meeting these planned objectives. It documents key investors and project objectives and outcomes, as well as the top 10 health issues in Vietnam including an overview of national and international initiatives to tackle these issues, addressing financial and social burdens in the process. In the third part, the book outlines the opportunities and barriers for improvement in healthcare outcomes for Viet Nam, providing evidence to support future work by local or international researchers. It is a fundamental text for anyone looking to work or research in the Vietnamese healthcare environment and provides an outline for project planning and targeted programs of work to achieve measureable improvements in Viet Nam.
Autoren


Shillabeer, Anna
Dr. Anna Shillabeer has a wide range of publications in the fields of health, education and global public policy and is a frequent invited guest speaker at international forums on health and education. She has broad experience in all aspects of healthcare management and health education including as an Assistant Professor of Information Systems specialising in healthcare applications at Carnegie Mellon University and a Senior Consultant in healthcare IT with Ernst & Young. She is also a highly sought after independent consultant who has been engaged to advise government ministers, clinicians and health executives on clinical information management, medical education and health planning across Australasia and South East Asia. Dr. Shillabeer is currently the Principal Consultant with Griffin Global Consulting, the founder of the Open Research Gateway in South East Asia, Director of the Flinders CISCO Academy, Coordinator for the new Flinders University digital health systems degree in South Australia and an Adjunct Associate Professor in Information Systems at RMIT Melbourne, Australia.


Chapter 1: Introduction.- Chapter 2: The Vietnamese health care landscape.- Chapter 3: Culture and belief systems.- Chapter 4: The infrastructure landscape.- Chapter 5: Current status.- Chapter 6: Health research.- Chapter 7: The top 10 health issues in Viet Nam.- Chapter 8: The future.- Chapter 9: Conclusion.- Bibliography.
versandkostenfreie Lieferung
---
117,69 €

(inkl. MwSt.)
sofort versandfertig, Lieferfrist: 1-3 Werktage
---
Webcode: sack.de/3p4bj
Bitte ändern Sie das Passwort